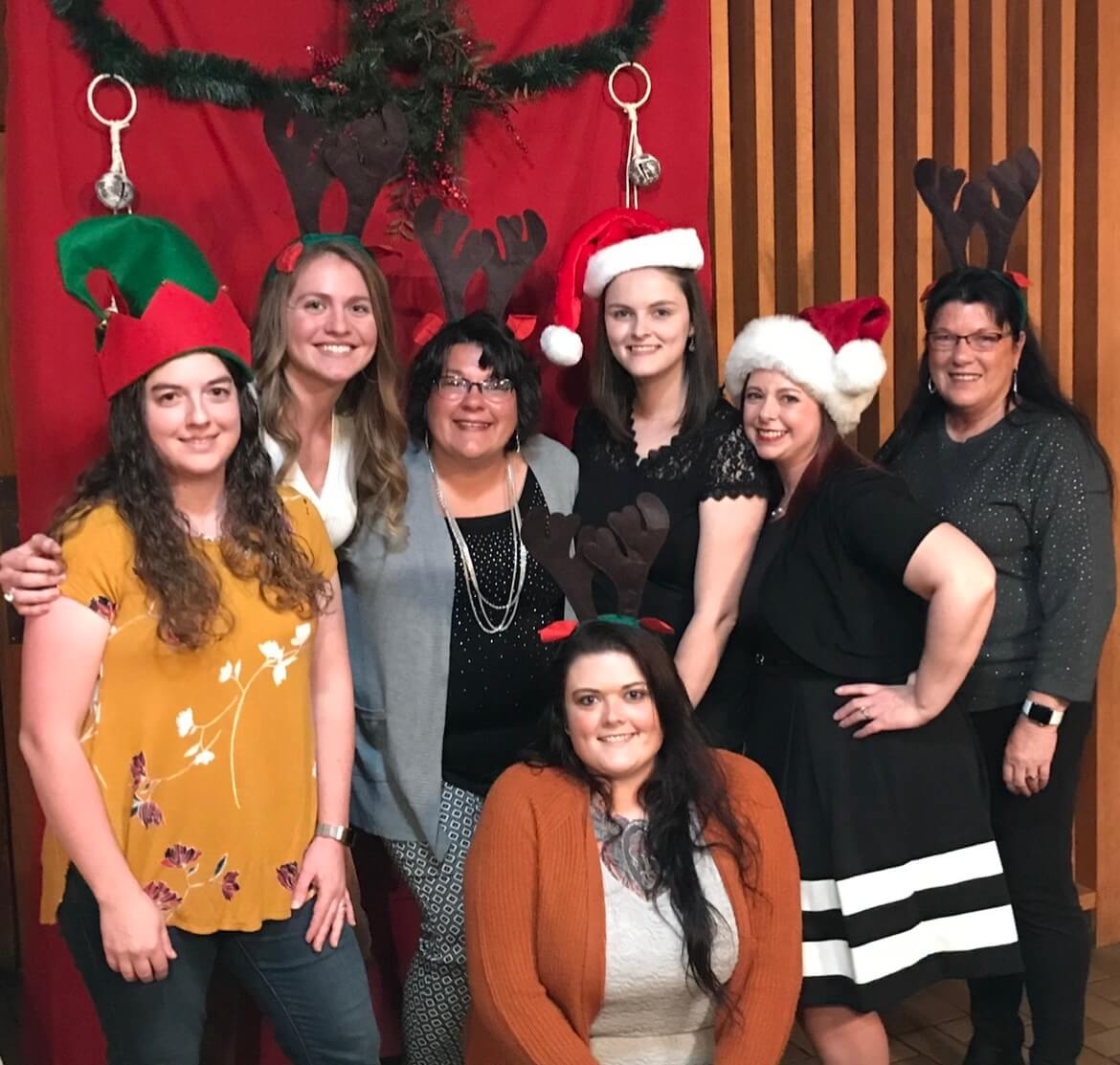 We know that our culture radiates from our team members into our clients and back into our communities.
Our hospitals have a very family friendly feel. We have an annual Christmas party that is always so much fun! There's dancing, games, gifts, and sometimes karaoke! We also try to have a family summer gathering. We will have a cook out or picnic, fun things for the kids to do such as a bouncy house, bubbles, etc.
"Super Star Corner" is where we write down if someone has done a "Super Star" task and hang it on a bulletin board for all to see. We place all the notes in the Super Star box to draw out a winner for a gift card at our monthly team meetings. There's also usually snacks at the Super Star corner!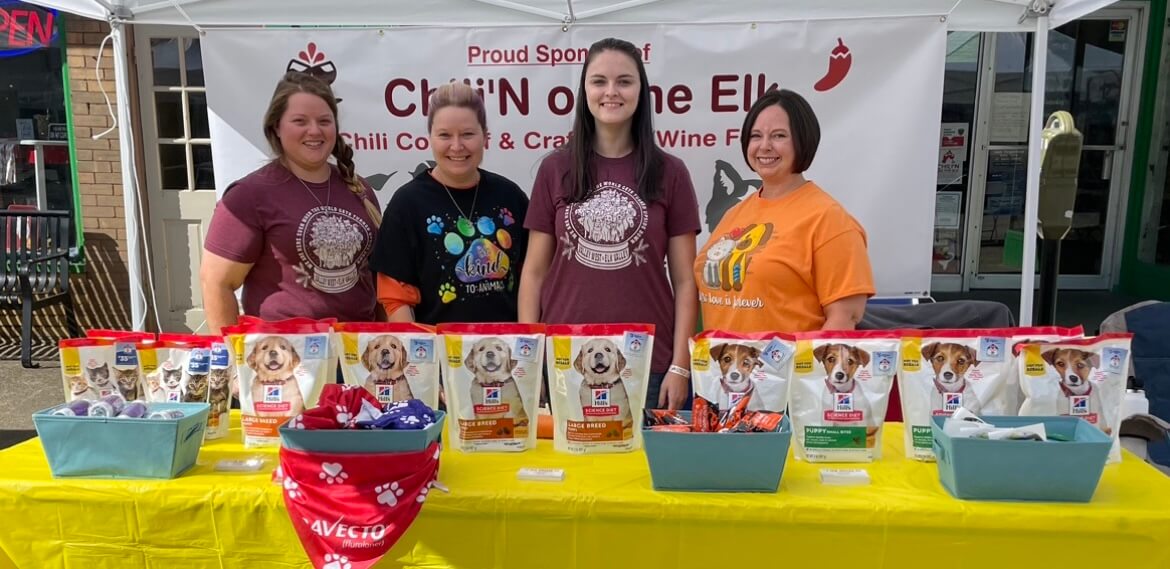 We participate in multiple community events throughout the year such as the Clendenin Chilin on the Elk festival and the Clay County Golden Delicious Apple Festival. We set up an information booth with goodies to hand out and love getting to chat with everyone!
We also participate in Christmas parade's such as the "Reindog Brigade" that was part of the Charleston Christmas parade. We had a costume contest for the pets too!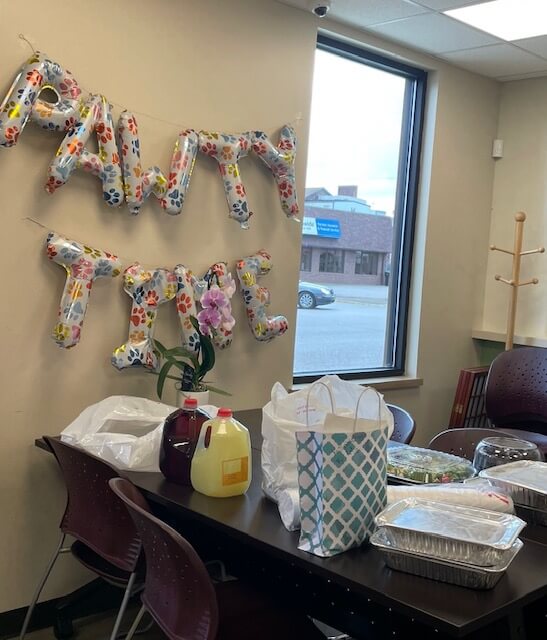 We highly value our employee's and celebrate our Registered Technicians along with our assistants during National Technician Week in October. We will get lunches brought in, have games, and they get awesome goodie baskets! The same goes for our amazing Customer Service Representatives as we celebrate them in April during Veterinary CSR week.
Our doctors love to educate the youth in our area. In 2022 we had a class of kindergarteners and first graders from the Salvation Army Boys & Girls Club come once a week and Dr. Amy Isaac talked with them about taking care of pets and let them experience what it's like inside of a veterinary hospital.