We put your pet's wellbeing first. We have been a family run business for more than 40 years, and we understand what it takes to ensure your small and large animals get the proper care they need – quickly and efficiently. Our friendly staff and doctors are genuinely invested in creating a care plan that will deliver your animal to health and diminish any worries for you along the way.
Getting your pet proper care begins before you walk in our door. That's why we've established services that make it easy for you to schedule appointments online, receive reminders to keep up to date on routine appointments through email and text and more.
Once you arrive at the practice, you'll be greeted by a reception staff that has more than 30 years combined experience working with us. They will set you up with one of our many veterinarians and veterinarian technicians. With such a wealth of expertise on our team, we have answers for all of your concerns
---
Featured Staff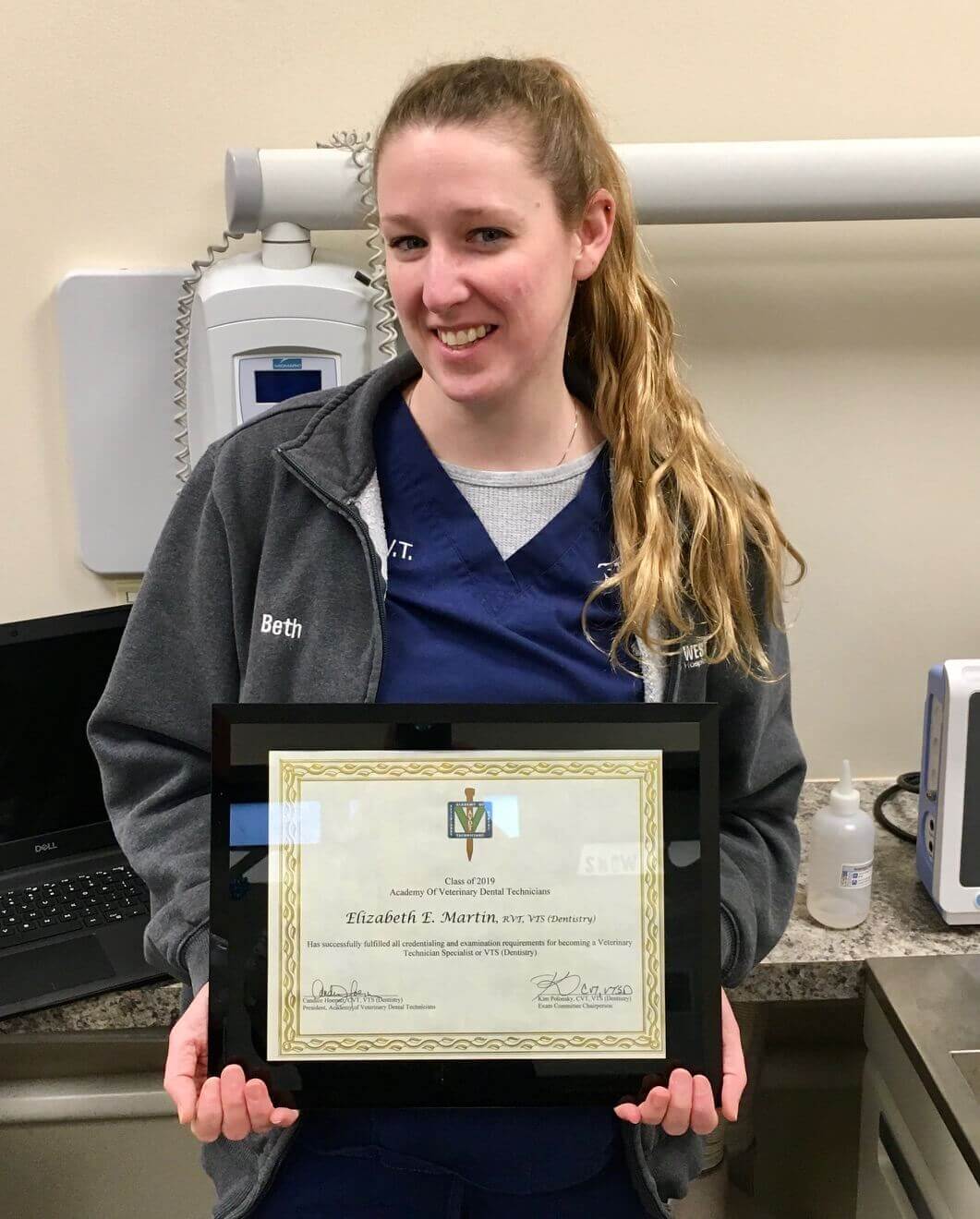 In observance of Dental Health Month, and because she is long overdue for the recognition, Valley West would like to introduce our Registered Veterinary Technician Dental Specialist Beth Martin (RVT,VTS-Dentistry). Beth started working at Valley West in 2008 as a Registered Veterinary Technician. She soon discovered she had a passion for dentistry and decided to further her education. In 2017, Beth started working on her specialty degree in Dentistry. After 3 years of hard work (long hours at Valley West, at home studying, and traveling to veterinary specialty hospitals) Beth graduated from the Academy of Veterinary Dental Technicians, class of 2019! Congratulations! We are so proud of you and we are honored to have you on our team!